Your Personal Inury Lawyer in GTA
Get what you deserve!
Our team of personal injury attorneys is dedicated to providing excellent service and achieving favourable outcomes for our clients. Our goal is to ensure that every client receives the highest possible settlement and satisfaction.
Why You Should Hire Our Personal Injury Law FIrm
Our dedication to you is founded on our core values of objectivity, compassion, persistence, and justice as well as on our unwavering dedication to achieving the best possible outcome for you. All of our customers with personal injuries, both current and future, will receive the same level of service as promised.
Our Personal Injury Lawyers Focused on Your Recovery
Our work is driven by a commitment to our mission of assisting injured people.
We have clients from all over the province, the country, and the Greater Toronto Area, and we represent them all in legal matters. When it comes to personal injury, professional negligence, wrongful death, and insurance claims, our attorneys will fight for the maximum amount available. When it comes to helping you physically and mentally heal, our personal injury law firm works just as hard as the medical professionals who care for you.
Decades of Legal Experience, Trial Success, Skils, And Dedication
We actively assist you in regaining control of your life. A serious accident can have far-reaching consequences for individuals and their families that go far beyond the physical challenges of recovery. Our personal injury lawyers make every effort to anticipate and meet client needs that are not directly related to your legal claim. We have a reputation for going above and beyond, and we will treat you as we would like to be treated.
The people of Ontario can rely on our law firm for affordable access to the justice system. We offer you the best legal counsel and the strongest possible representation at the most affordable rates.
If the circumstances are right and your case has a good chance of succeeding, we will provide our services on a "no win, no fee" basis. Our professional fees are the only ones that are "no win, no fee" (the fees we charge for work performed by us). Disbursements, or out-of-pocket costs paid to third parties, are typically obligatory.
Personal Injury & Compensation Lawyers
If you are hurt in an accident that wasn't your fault in Ontario, you may be eligible for compensation. Many situations like this one allow you to pursue further monetary compensation for your loss. Injured people need help getting the compensation they deserve, and PIT Law Firm has the expertise, knowledge, and means to do so.
TOP Personal Injury Lawyers in Ontario
Injuries sustained from things like car crashes and falls can completely alter your daily routine. As a result of the accident, you and your loved ones will have to deal with a wide range of concerns. Maintaining a strong emphasis on your healing is of paramount importance. Our Toronto personal injury lawyers will get your claim going so you can concentrate on getting better. We will see to it that you have everything you need during your rehabilitation, and we will also help you navigate the legal and financial hurdles that arise in the wake of your accident so that you can get the compensation you deserve.
Contact our personal injury attorneys at any time to discuss your case or ask any questions you may have. If you feel at ease and at home in our office, we will be better able to work together to resolve any legal matters or meet any necessary requirements.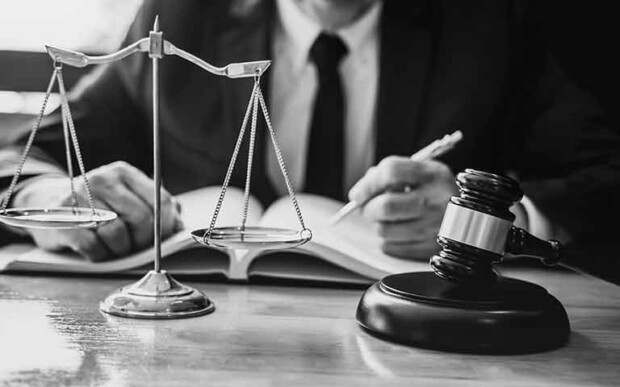 You should give serious consideration to entering the field of…
You couldn't get in better hands
Rebuild Your Life After Injury
924 Yonge Street
Toronto, Ontario, M4W 1J7
P: 416-324-1028